Heritage Acres Farm Museum is the perfect venue for a wedding, graduation photos, 4H events, an anniversary, a family reunion, a club meeting, and more!
The authentic barns and beautiful buildings each have a rich history, with design elements dating back to their original build. With 180 acres of land to play with, 100 year-old buildings and numerous artifacts you are guaranteed a one-of-a-kind event. Spending any time at Heritage Acres makes you a part of our museum's history! All the rental proceeds go towards the maintenance and conservation of artifacts and buildings, keeping Southern Alberta's pioneer and agricultural history alive!
At Heritage Acres, facilities and buildings are the only rental services offered. Heritage Acres does not offer catering, photography, or decorating services. Recommendations can be provided for businesses who do offer these services if desired. Bringing in your own catering, decorating, or photography services is welcomed!
Buildings Available To Rent

Loft of the Doukhobor Barn
The Doukhobor Barn was built near Cowley, AB in 1915, and was the home to many families during its use. It was moved on site in 1990 and has been used for dances, weddings, and speaking events! 
Rental Cost = $400.00 per day
*additional cost for tables and chairs, prices at bottom of page

Loft of the Zoeteman-Vogelaar Barn
The Zoeteman-Vogelaar barn has been used for weddings, 4H events, auctions, and more! The first section of this massive barn was built in 1938, followed by the second section in 1942. This barn was originally east of Pincher Creek, until it was moved to our location in 2012.
Rental Cost = $1,000.00 per day
*additional cost for tables and chairs, prices at bottom of page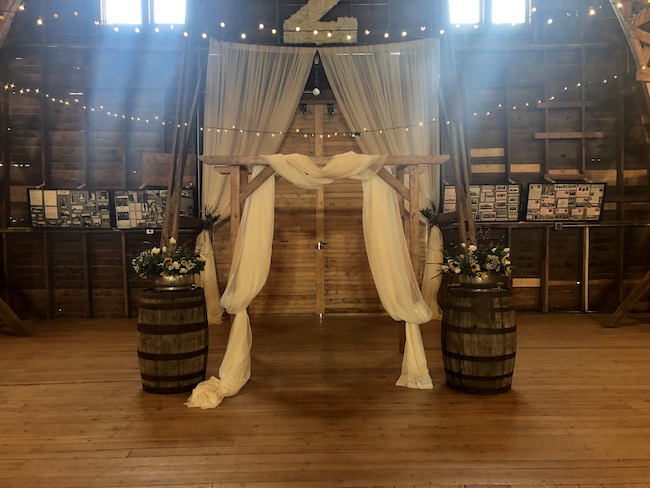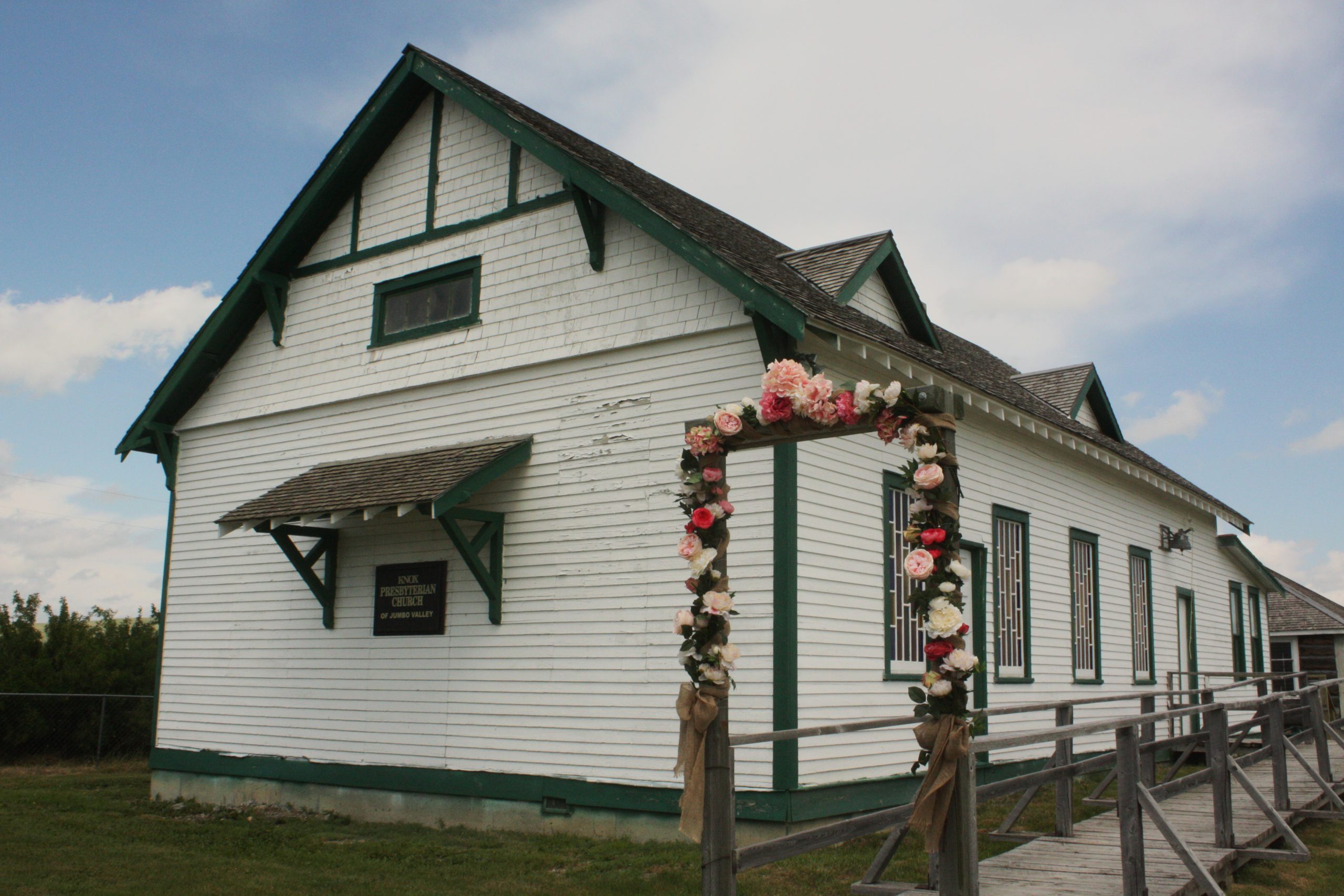 Jumbo Valley Knox Presbyterian Church
This church was built east of Granum in 1917. The original pews, cross, and organ are still inside the church. Occasionally services are still held here during Special Events and Holidays!
Rental Cost = $150.00 per day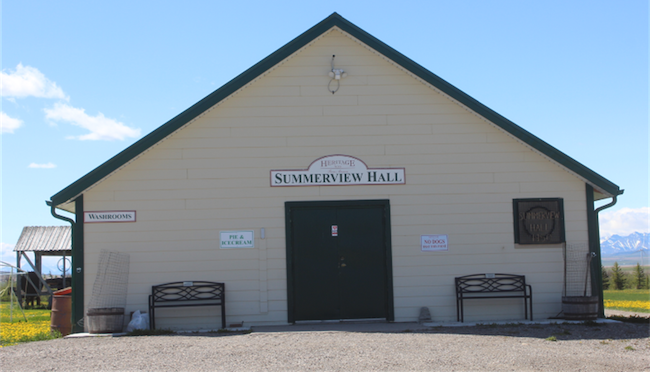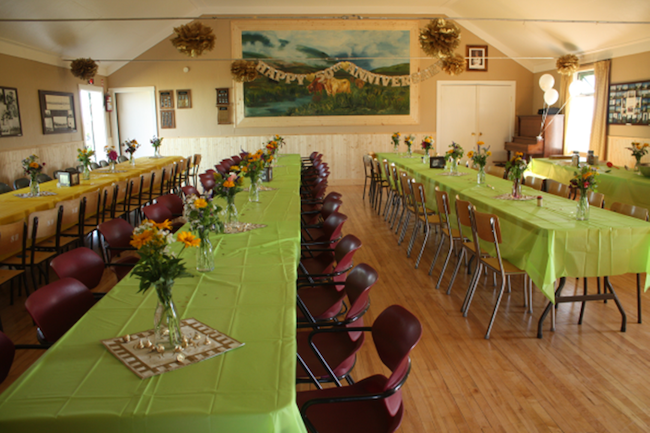 Summerview Hall
This hall was built in 1950 and has been used for meetings, community events, anniversaries, food preparation during weddings, tea parties, and more!
Rental Cost Overall (Kitchen Included) = $350.00 per day
Rental Cost for Meetings = $150.00 for 2 hours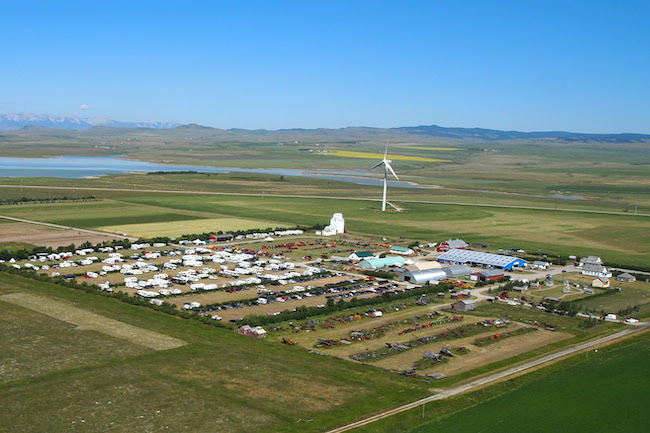 Museum Grounds
Heritage Acres Farm Museum is a 180 acre site, perfect for large field-type events!
Rental Cost (Less Than 100 People) = $200.00 per day
Rental Cost (Less Than 200 People) = $400.00 per day
Rental Cost (More Than 200 People) = $500.00 per day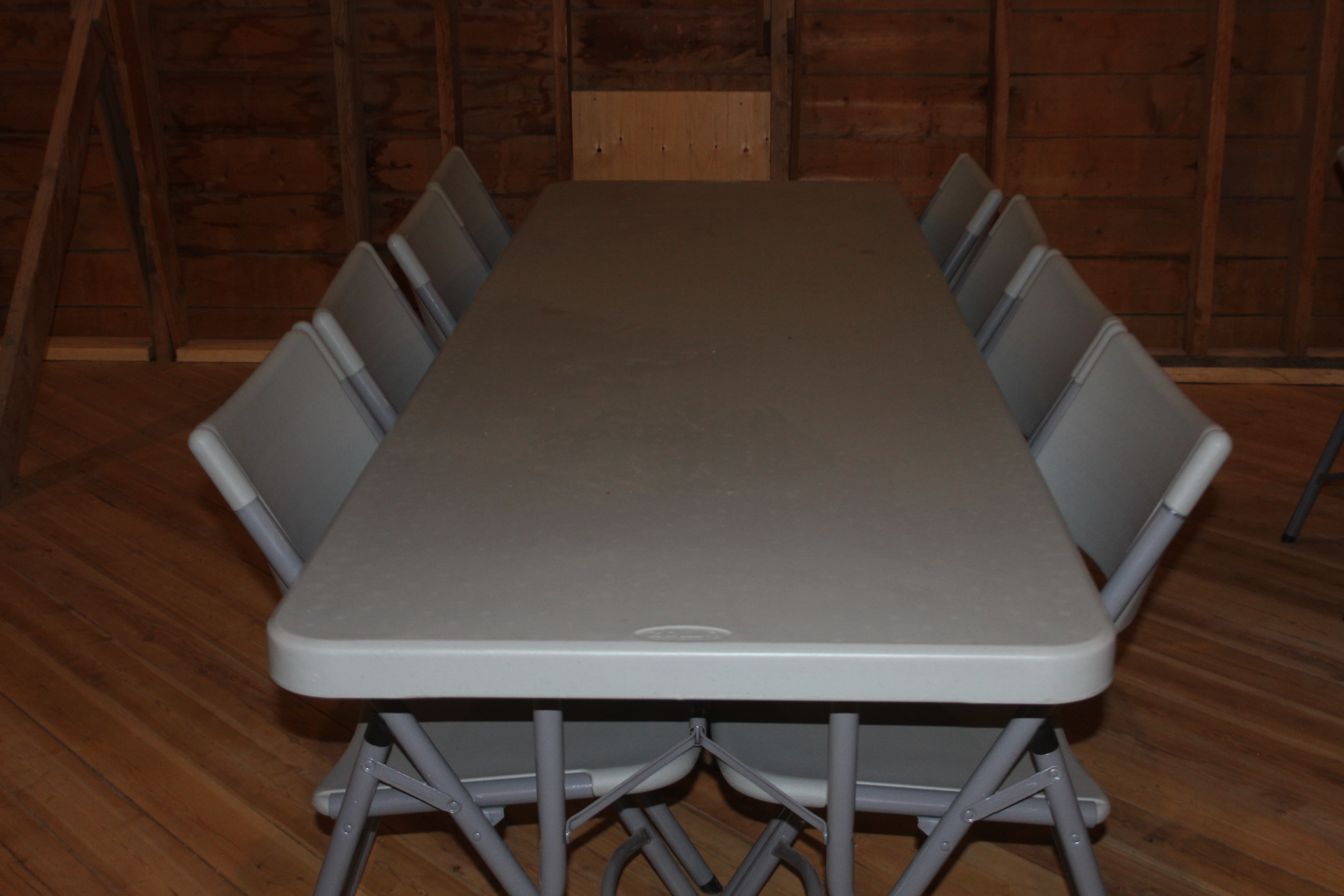 Tables and Chairs
8 Foot Composite Tables (seats 8 people) = $15.00 per table
Composite Chairs = $2.50 per chair